Welcome to Face to Face Beauty Spa...
Slow down the pace of life in a friendly and tranquil environment where you can relax and just be "you". Whether it's general beauty treatments or relaxation you require, here at Face to Face we have the experience to assure you that you will receive the highest standard of treatments in a confidential and professional environment. Face to Face is based in Workington, Cumbria on the fringe of the beautiful Lake District where we look forward to welcoming you!
We are proud to be an approved and registered provider of Elemis products and treatments. With extensive clinical and scientific studies Elemis has a prestige range of products and are a leading provider of skin and body care available to the professional global market. Using natural active ingredients with cutting edge technology enables us to create and ensure luxurious treatments and results.
Relaxation means releasing all concern and tension and letting the natural order of life flow through one's being
News from the spa
17 February 2020
Kindness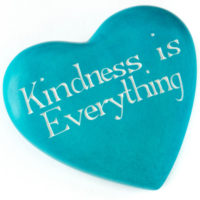 For once I am so happy to see something worthwhile on trend. Kindness! one of my favourite human traits to witness and demonstrate! Kindness, can be an absolute game changer for someone or yourself. After the recent death of a well known celebrity the public have had a shake up and and some have realised that being mean, trolling people and generally being unkind can have devastating consequences on another human. In a world where a high
read more